As bright and boisterous as a joy ride in a Tijuana taxi, El Vez exudes fun at every conceivable turn.
The flashy, frenetic Latin decor, featuring high-backed velvet Hollywood booths and an eye-popping low-rider bike elevated above the dining room, creates the perfect conditions for memorable food and drink. Unexpected interpretations of Mexican classics join traditional cooking on the expansive menu, complemented by a bar that boasts one of the biggest tequila selections — and the best margaritas — in the city. Striking the ideal balance between a south-of-the-border celebration and a hot and flashy Las Vegas blowout, El Vez is the embodiment of Mex-Eclectic spirit.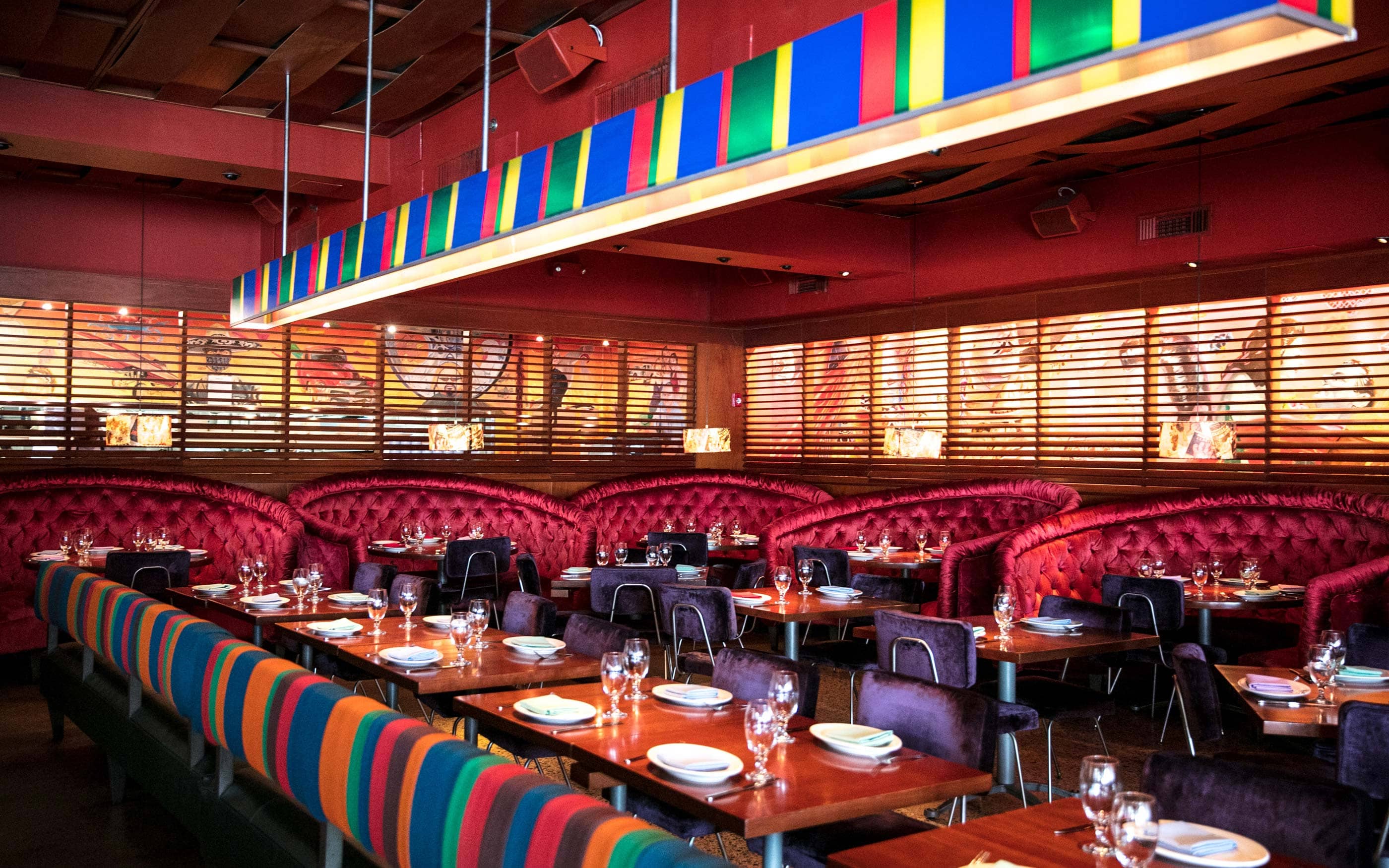 Group Dining
Pop, rock and low-riders define the Mex-eclectic scene at this hot spot. Inspired Mexican fare and flowing cocktails bring to life the authenticity of Tijuana, with a hot and flashy Vegas twist.
Main Dining Room available for up to 75 guests
Full Buyout - 150 seated / 250 reception
Event Inquiry
Happenings
Center City Restaurant Week
We're excited to once again participate in Center City District's Restaurant Week!
Please join us for a three-course dinner for $35 any day of the week, excluding Saturdays, from September 15 through 27.
Click the Reserve a Table button below to make your reservation.
Check back soon!
To see what's happening at other STARR Restaurants, visit our website.