As bright and boisterous as a joy ride in a Tijuana taxi, El Vez exudes fun at every conceivable turn.
The flashy, frenetic Latin decor, featuring high-backed velvet Hollywood booths and an eye-popping low-rider bike elevated above the dining room, creates the perfect conditions for memorable food and drink. Unexpected interpretations of Mexican classics join traditional cooking on the expansive menu, complemented by a bar that boasts one of the biggest tequila selections — and the best margaritas — in the city. Striking the ideal balance between a south-of-the-border celebration and a hot and flashy Las Vegas blowout, El Vez is the embodiment of Mex-Eclectic spirit.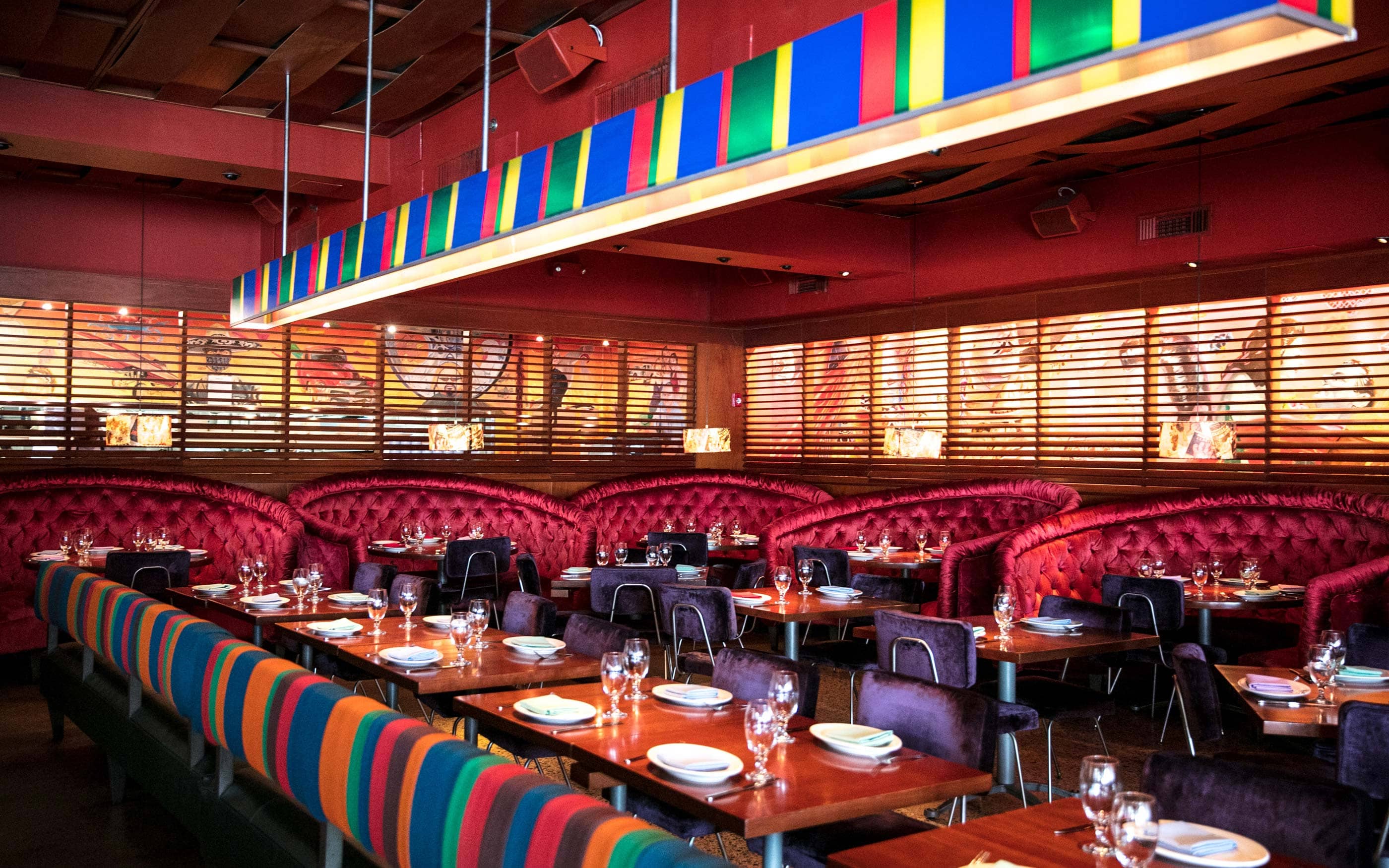 Group Dining
Pop, rock and low-riders define the Mex-eclectic scene at this hot spot. Inspired Mexican fare and flowing cocktails bring to life the authenticity of Tijuana, with a hot and flashy Vegas twist.
Main Dining Room available for up to 75 guests
Full Buyout - 150 seated / 250 reception
Event Inquiry
This error message is only visible to WordPress admins
Warning: The account for elvezphilly needs to be reconnected.
Due to Instagram platform changes on March 31, 2020, this Instagram account needs to be reconnected to allow the feed to continue updating. Reconnect on plugin Settings page
Happenings
Check back soon!
To see what's happening at other STARR Restaurants, visit our website.